Fundraising Pop Up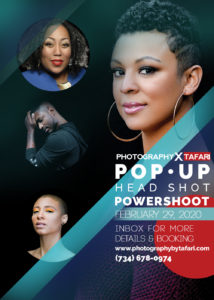 Hey friends!
February 29, 2020, I'm hosting a Mini Head Shot pop up to support Sankofa Mind + Body's up coming trip to West Africa where I will be performing sound mediation and conducting field sound recordings for future projects. 
This pop up is perfect for anyone who's:
Riding dirty on an old head shot
In need of a fresh up to date, professional, crisp, and clean head shot
For more information and to make a reservation, shoot your shot in my inbox here!
Can't participate in the pop up but would like to support?
If you would like to support and donate to further Sankofa Mind + Body's work click here.