Becoming Sarki Jakada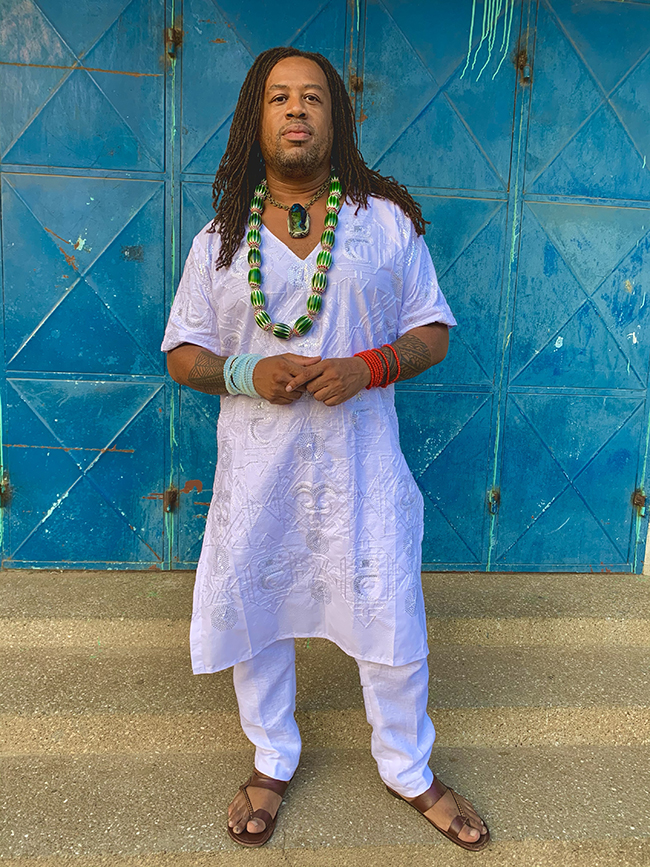 Ete Sen and Greetings from Ghana, Family!
My journey in Ghana has been more than life changing! The purpose of the trip was to continue to explore Ghana, as I am planning to repatriate to Africa in the next coming years. Most importantly, my one big project in Bolgatanga, Ghana documenting the basket weavers who produce the baskets available in my Sankofa shop, is in final stages of content production. The project is anticipated to conclude in early February.
Many unexpected twists and turns have occurred, making for a wonderfully rich experience. Though nothing has been greater than receiving an invitation to meet, Sarki Shaibu Salley Mayaki, The Chief of the Nima Hausa Palace. Nima, is a Zongo (largely Hausa or Muslim community) located in the suburban area of Accra.
The meeting, which occurred on Sunday, January 17th was much more than I expected. The meeting was actually a welcoming ceremony especially for me.
The culturally rich ceremony provided me the opportunity to discuss why I have been in Ghana and my own discovery that I am from the lineage of Hausa Fulani, like many of the men who are associated with the palace as a chief. When I made my ancestral history known, two of the elder Hausa Fulani chiefs walked over to me, embraced me and welcomed me home. It was a very emotional and full circle moment. My own Antoine Fischer moment.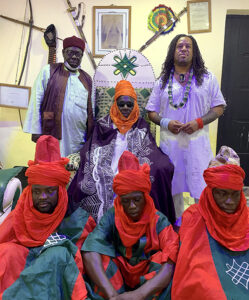 Sarki Mayaki, Galadima & the Three Wise Men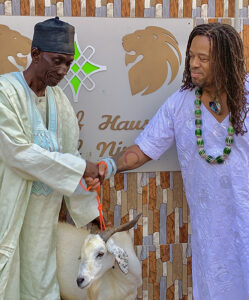 Presenting of White Goat to the Palace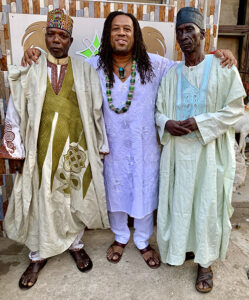 Fulani Chiefs: Sardauna Mallam Musah Mai Hulla & Baba Accra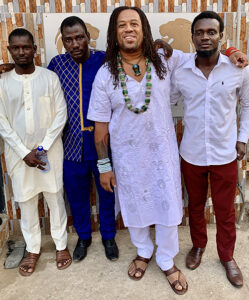 My Guys: Modou Boye, Fatuwa, & Kobby
As I thought the ceremony was concluding, I was called to approach the chief. It was announced that he, along with his cabinet of sub chiefs were extending a deeper invitation. An invitation to for me to join the Hausa Palace of Nima as one of their newest chiefs. Taken by total surprise, I eagerly and without hesitation accepted the offer with excitement.
My chieftaincy title is Jakada (ja-kah-da).  Jakada means "ambassador" in the Hausa language. This position in the Palace effectively means that I am the ambassador of the Palace for the entire African Diaspora.
This marks a historical moment as I will be the first American to hold a chieftaincy in the Greater Accra EVER!
What's Next?
Ali Bode, a member of the chieftaincy of the palace nominated me as a result of the work that I have been doing since March 2020 with Hausa men, providing a life line of support through my Sankofa Shop project. Work that I have been passionate about! My efforts provided relief to several families during Ghana's months long COVID-19 lockdown. The work has not gone unnoticed.
Being back in Ghana now, the work has been extended to teach some business practice skills, utilizing technology to improve business, and engaging in cross cultural exchanges for better relationship building.
Sarki Facachi Ali Bade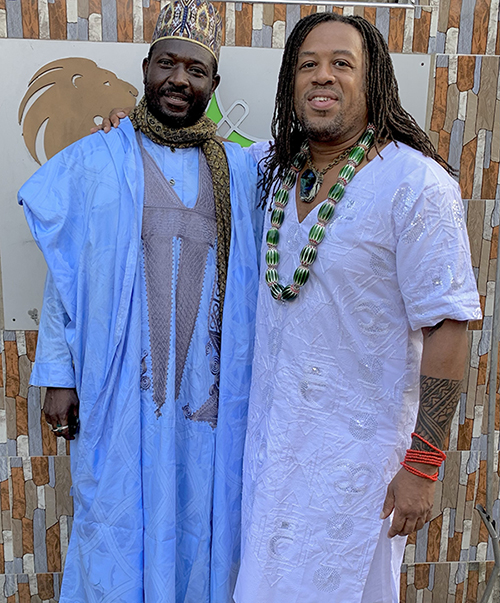 What's Next?
Saturday, January 30, I will be crowned as Sarki (chief) Jakada at the Nima Cluster of Schools.
The ceremony will draw all chiefs from the Greater Accra area, national leaders, regional leaders, and more.
I wish that you could be here to celebrate this moment, I truly do but I will make do with you in spirit! There will be media coverage from outlets in Accra so I will be able to share more videos and photos.
Why I'm hitting You Up?
Because I love you, you love me and I am seeking donations so that I can successfully move through this experience, and to obtain all that I am required to perform etc. There is no number I am looking for but anything from your heart can help me ensure that nothing is missed.
Donations can be sent via: Cashapp, Zelle or Paypal
Thanks for your support and love!
Sarki Jakada