Full Hunter's Moon Cacao + Sound Bath Meditation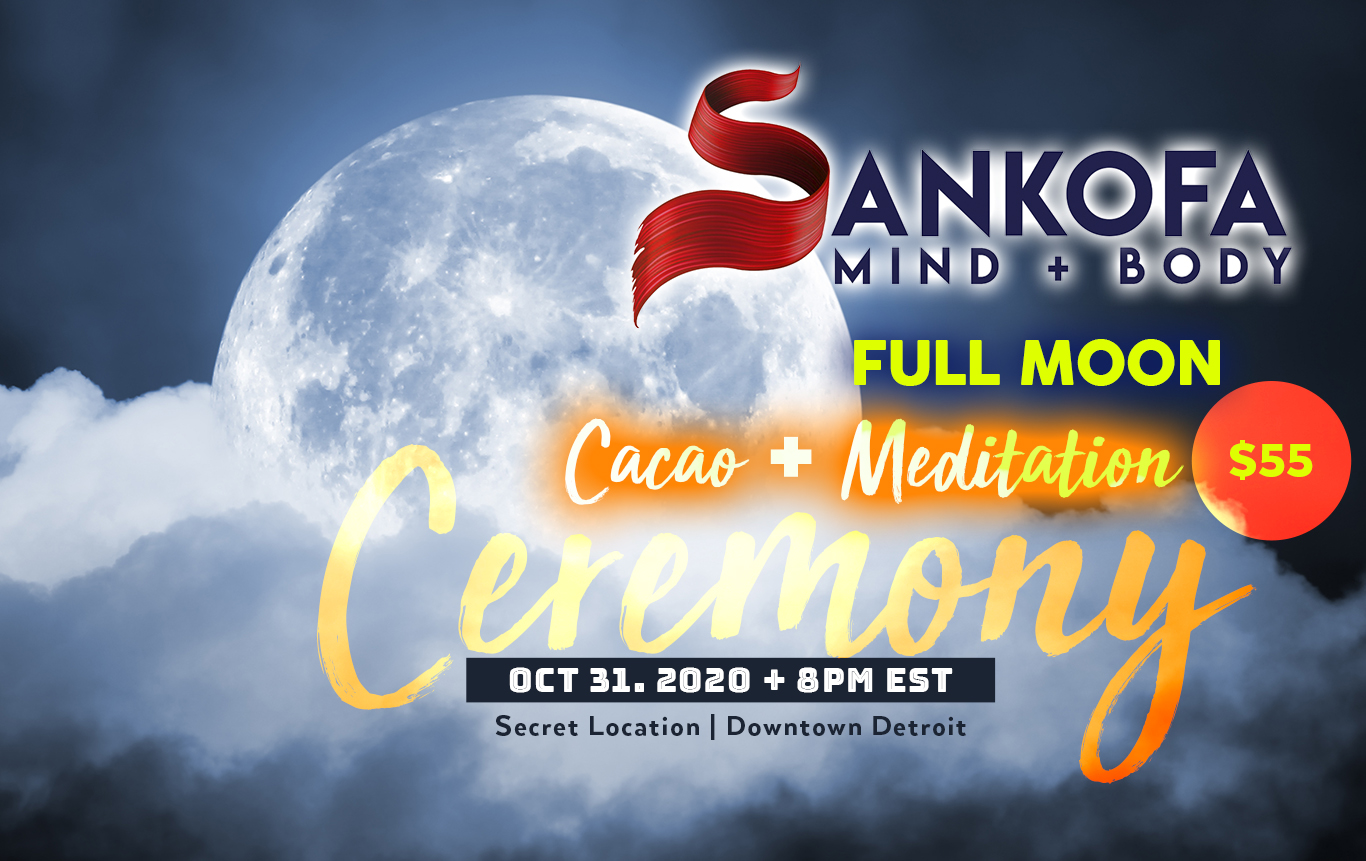 Join Sankofa Mind + Body's Sound Bath Meditation Halloween night, Saturday, October 31st at 8pm for the Full Hunter's Moon Cacao + Sound Bath Meditation ceremony, downtown Detroit.
This special sessions will begin with a social distancing fire circle and an energetic Ceremonial Cacao + live African drumming to release the past and all things that do not serve you.
Cacao has been used for centuries as a tool for connecting to the energetic space of your heart as well as to people around you. Cacao allows you to go deeper in your inner work and is a path for healing energy to flow through us.
After ceremonial preparation, we will transition into the sound bath meditation, which includes a combination of voice to guide you, crystal bowls, Tibetan bowls, and more to create a tapestry of vivid healing sounds to bring you to a place of deep relaxation.
For your comfort, you are encouraged to bring:
– Yoga mat
– Small blanket/Small pillow
– Love
– Peace
– Positivity
BRING YOUR CRYSTALS AND LET'S DO THIS WORK!
Location: Downtown Detroit location will be given one day prior.