Fresh From Brazil / Let's Get It
Hey Detroit, I am making my way back and can't wait to share my Brazilian experiences with you!
Let's start these conversations this Sunday at the N'namdi Movement Center for our Sound Bath Meditation.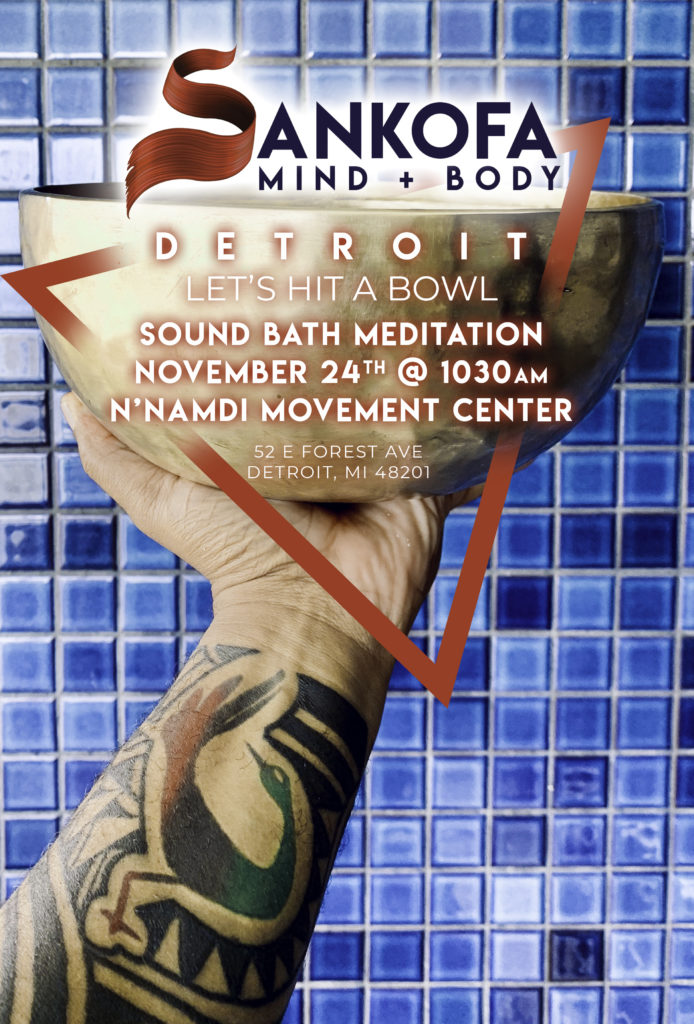 Offered in the heart of Detroit's cultural district, our sound meditation is a 60-minute experience that alternates between sound immersion, vibration, and silence to help move practitioners to a state of peaceful calm.
The session begins with a fire circle to connect everyone & gentle morning stretch. 
After preparation, we will transition into the sound meditation, which includes a combination of voice to guide you, crystal bowls, Tibetan bowls, and more to create a tapestry of vivid healing sounds to bring you to a place of deep relaxation.
You are encouraged to bring:
• Yoga mat
• Water bottle
• Small blanket/small pillow
• Love
• Peace
• Positivity
Advanced donation is $25 and payable via Cashapp to $sankofamindandbody
Location: N'Namdi Center for Contemporary Arts | 52 E. Forest Ave. Detroit, MI 48201