Celebrating the New Moon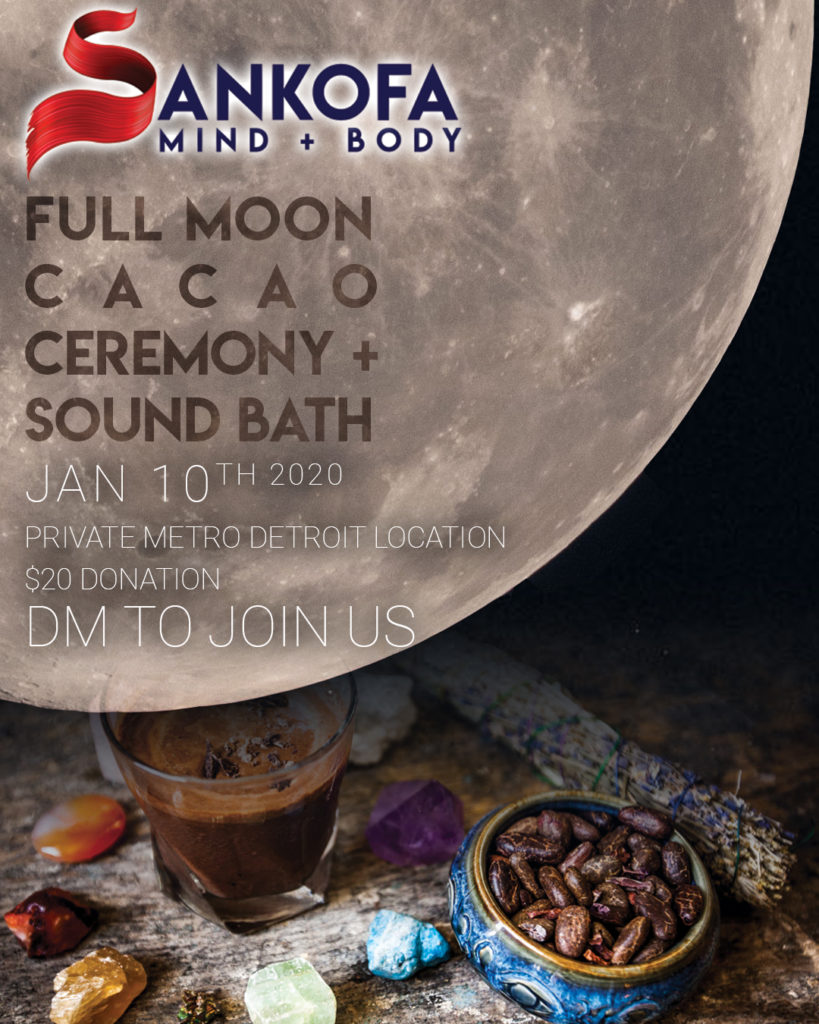 Hey Friends! Tomorrow night, we are hosting a full moon ceremony in Metro Detroit!
We will begin by enjoying sacred smoke and ceremonial cacao, which has been used for centuries as a tool for connecting to the energetic space of your heart as well as to people around you and It allows you to go deeper in your inner work.
We will then move into a chakra clearing sound bath to get us fully charged for the new moon, new year, and new decade. Let's do this work!
DETAILS:
Jan 10, 2020 @ 10pm
Private Metro Detroit Location
Suggested Donation: $20
Reserve via CashApp: $sankofamindandbody
Reserve online Reserve Now
YOU ARE ENCOURAGED TO BRING
Small blanket/Small pillow
Love
Peace
Positivity
BRING YOUR CRYSTALS AND LET'S DO THIS WORK!